The route of the caves
Discover by kayak the stretch of coast with more caves of all of Menorca
Of all Menorca, this is the stretch of coastline where there are the most caves.
We set off from the jetty in Cala en Porter after a brief talk on the itinerary and on paddling technique. The views along the route are spectacular: interesting and varied geological cliff formations, crystal clear seas and many impressive caves.
We visit all the caves along the route up to the spectacular cliff 'Rincón de l'Escala'. At the foot of the cliff is an area of rocky ledges where we can get out of the kayaks to go sunbathing or snorkelling in the transparent water. On the way back to Cala en Porter, we visit the magnificent prehistoric cove of Cales Coves.

Dates and times:

April: Friday at 10 a.m.
May: Friday at 9:30 a.m.
June, July, August and September: Tuesday and Friday at 9:00 a.m.
Octobre: Contact us

Meeting point:
Cala en Porter (beach)
Lat: 39.870 – Long: 4.132
Paseo de la Playa, next to the Lifeguard booth.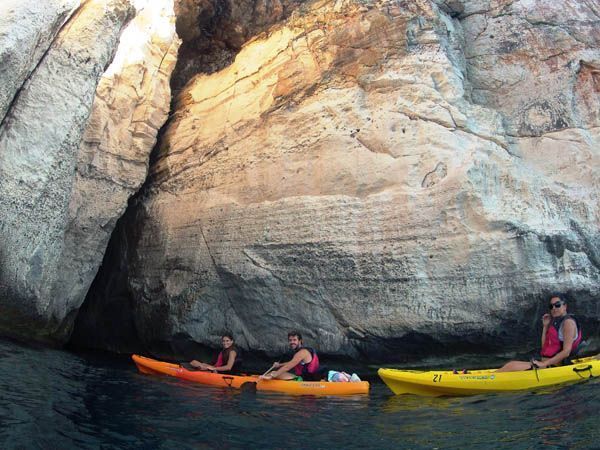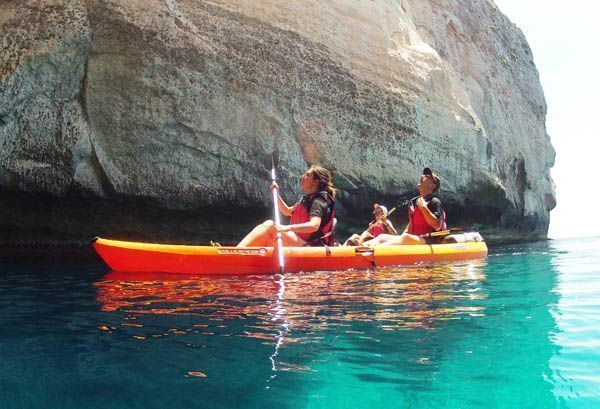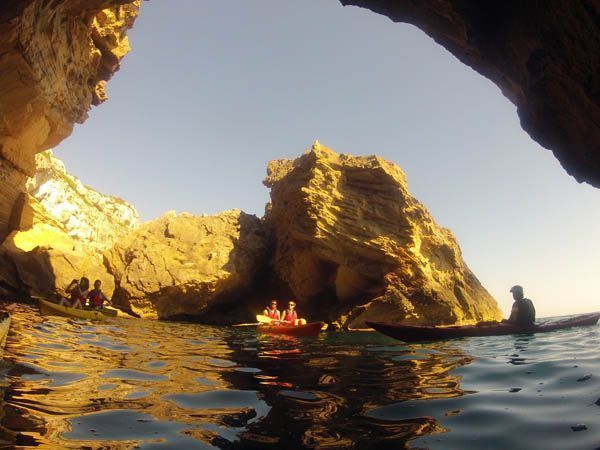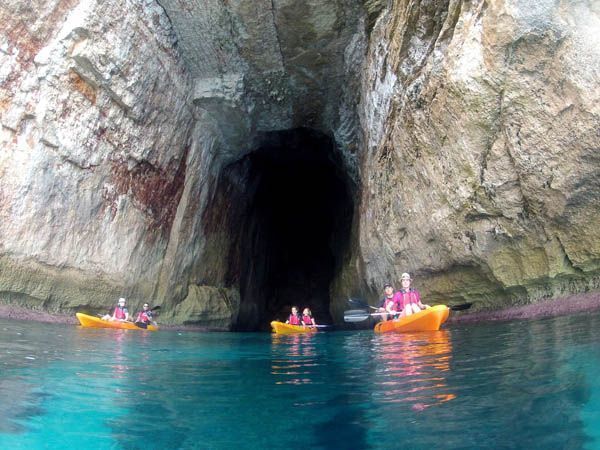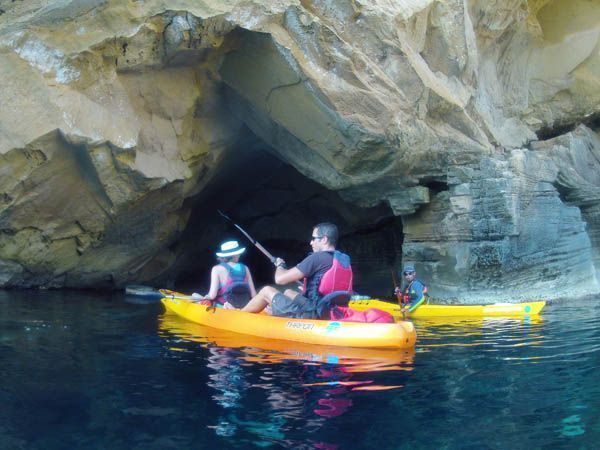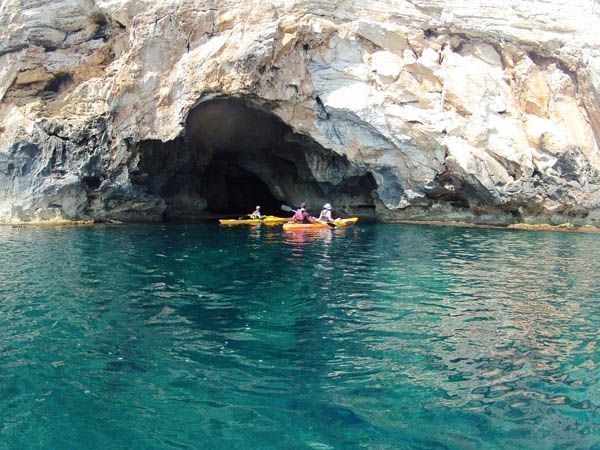 I need to know
Minimum age: 12 years (minors to be accompanied by an adult).
Booking in advance required.
Please arrive 20 minutes before the start of the activity.
No previous kayaking experience necessary.
You must be able to swim.
I need to take
Swimwear, synthetic or lycra t-shirt for navigating, hat, sunglasses, cord for sunglasses so as not to lose them, footwear (water shoes or footwear that can get wet), sun cream, water, some snack food, towel and a change of clothes.

45€Price adult

30€Price child age 12-14

4 hours Duration

Booking in advance required (minimum 24 hours)

Please arrive 20 minutes before the start of the activity.

Level:
Easy.

Number of people:
2 minimum.
Prices include:

Instructor-guide.
Insurance.
Equipment: sit on top kayak, life jacket, paddle, dry bag, snorkel and mask.