The route of the Natural Park
The Natural Park of s'Albufera des Grau is a good activity for nature lovers
Join us for an authentic sea kayaking experience and explore every inch of the coastline of the Natural Park of s'Albufera de Es Grau.
This route demonstrates what kayaking is all about, as you navigate surrounded by stunning scenery. Our expert guides will explain all the details of this varied coastline, its geological and scenic particularities, as you visit the more emblematic spots: Colom Island, the beaches by Favaritx lighthouse ((Arenal de Morella (Tortuga) and Presili), Cala Es Portitxol, Mongofre beach, the islets of Addaia, "Ses Àligues" cave and Na Macaret.
This is a one way itinerary, from Es Grau up to the little village of Na Macaret; about 15 km., roughly 6 hours in all. At the end, the van comes to collect us and takes us back to the starting point.

Dates:
Please contact us.

Time:
9:30 a.m.

Meeting point:
Es Grau
Tramuntana, 9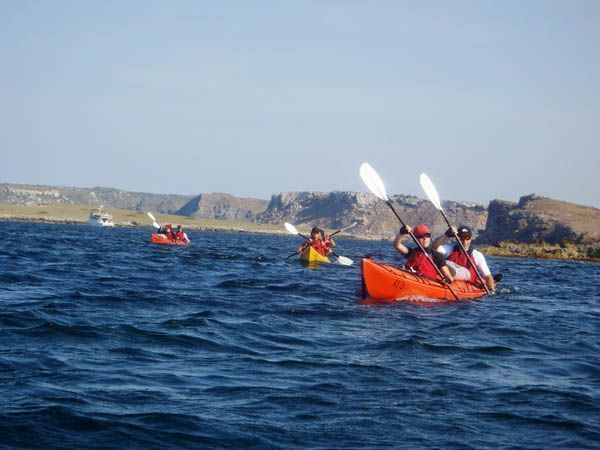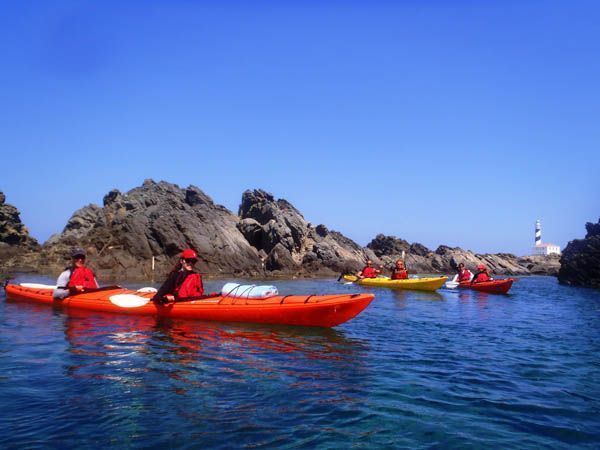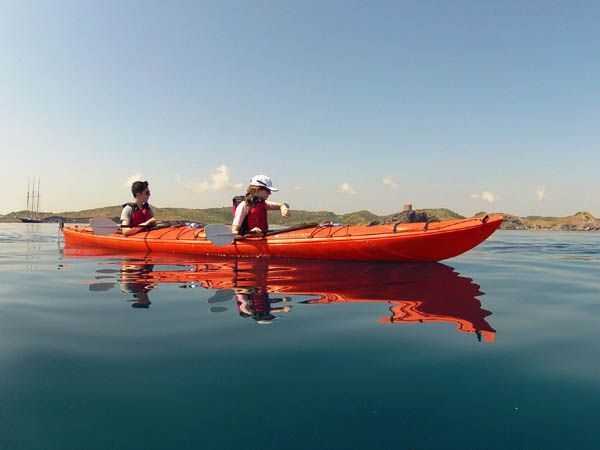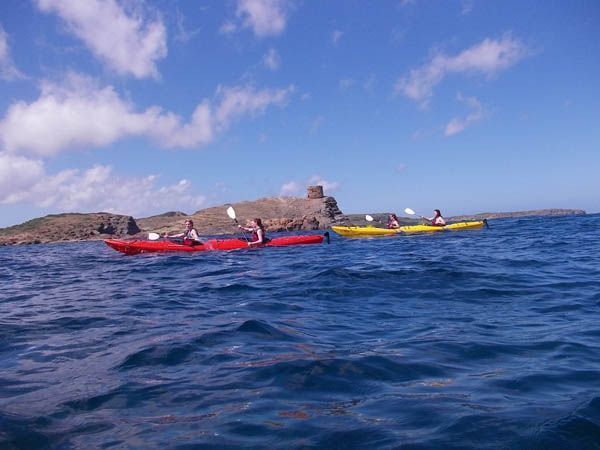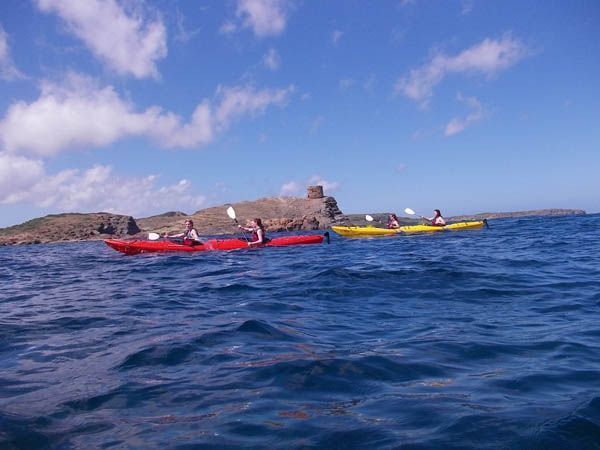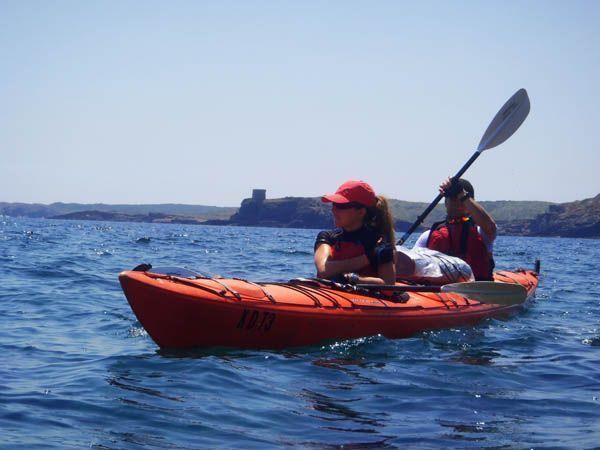 I need to know
Minimum age: 14 years (minors to be accompanied by an adult).
Booking in advance required.
Please arrive 20 minutes before the start of the activity.
Previous sea kayaking experience necessary or having done the Level 1 course.
You must be able to swim.
I need to take
Swimwear, synthetic or lycra t-shirt for navigating, hat, sunglasses, cord for sunglasses so as not to lose them, footwear (water shoes or footwear that can get wet), sun cream, water, towel and a change of clothes.

95€Price adult

55€Price child (age 14)

de 5 a 6 hours Duration

Booking in advance required.

Please arrive 20 minutes before the start of the activity.

Level:
Medium.

Number of people:
2 minimum.
Prices include:

Instructor-guide.
Insurance.
Equipment:
sea kayak, life jacket, paddle, dry bag, snorkel and mask.
Picnic.
The transfer from the end of the route to Es Grau.
Visit us also on…
---