Round Menorca
Discover the whole of Menorca in a sea kayak with the best guides on the island.
One of the most rewarding ways to explore every detail of Menorca's fascinating coastline is undoubtedly by sea kayak.
The island's crystal clear seas, captivating caves and beautiful beaches inaccessible by road make Menorca the ultimate destination in the North of the Mediterranean for sea kayaking.  Ready to discover it? Then let us help you.
On the Round Menorca guided expedition you will navigate for 8 days along the island's coastline and explore caves, beaches and the more iconic sites of each stretch.
There will also be plenty of time to practice your kayaking skills and for many other activities —snorkelling, hiking, relaxing on the beach, visiting historical and archaeological sites. Nights will be spent bivouacking on secluded unspoilt beaches. The guide will prepare all the meals, except for one lunch held in restaurant during the route (included in the cost).
The circumnavigation will start at our base in Es Grau. We kayak either towards the northern coast or the southern coast, depending on which has the better navigating conditions for the next four days. Every day we navigate about 25/30 km., which means about 5/6 hours of paddling.
It is necessary to have basic notions in sea kayaking, know how to swim and have an acceptable and healthy physical condition.
Experienced kayakers will be very welcome!



Do you want to make the reservation?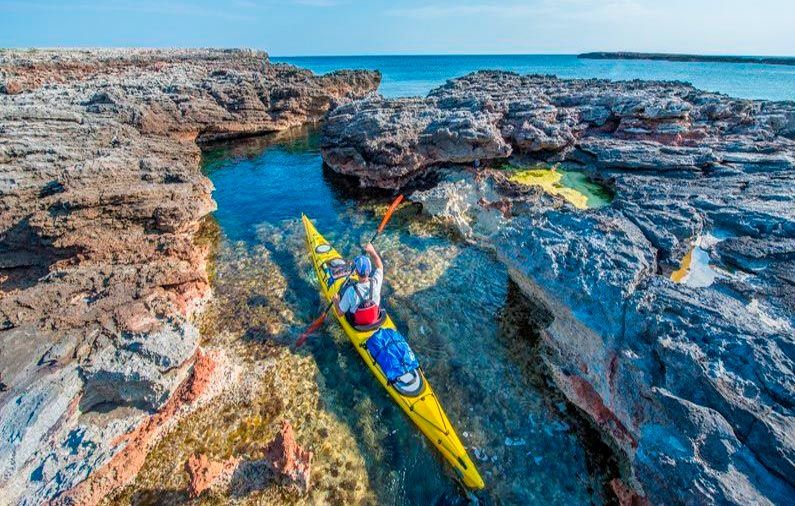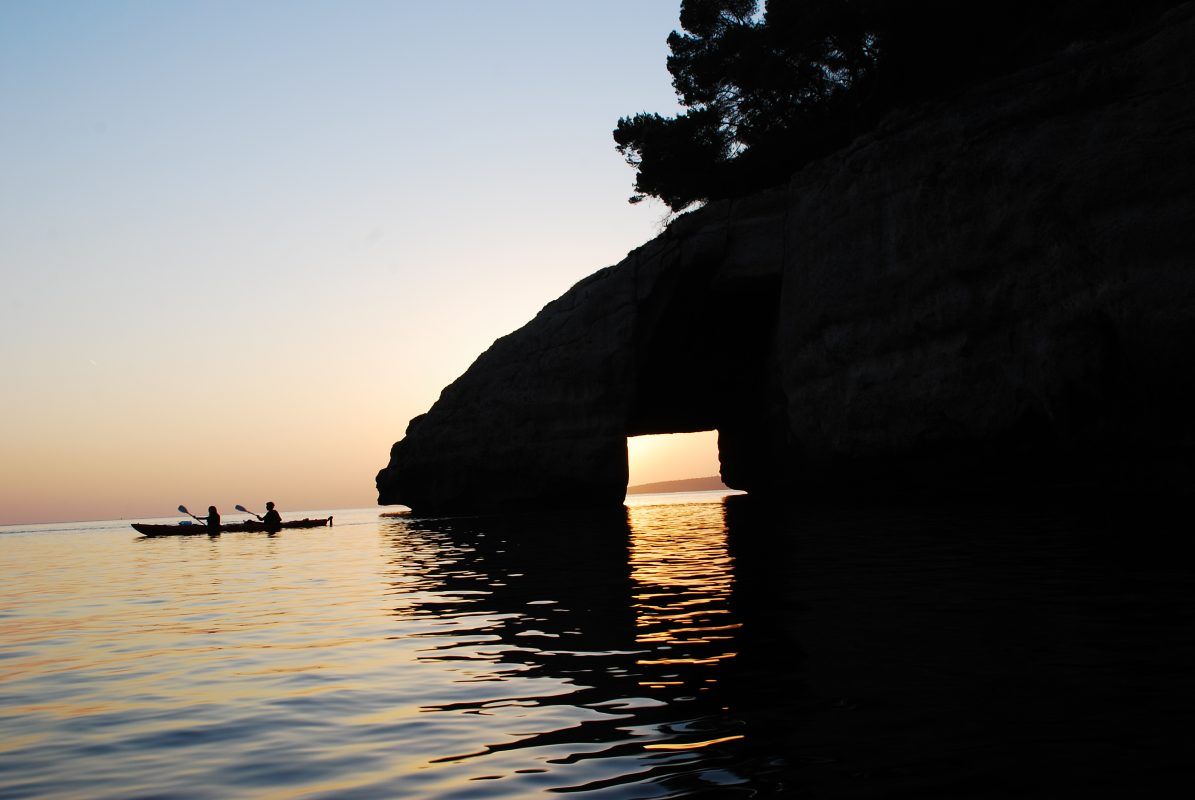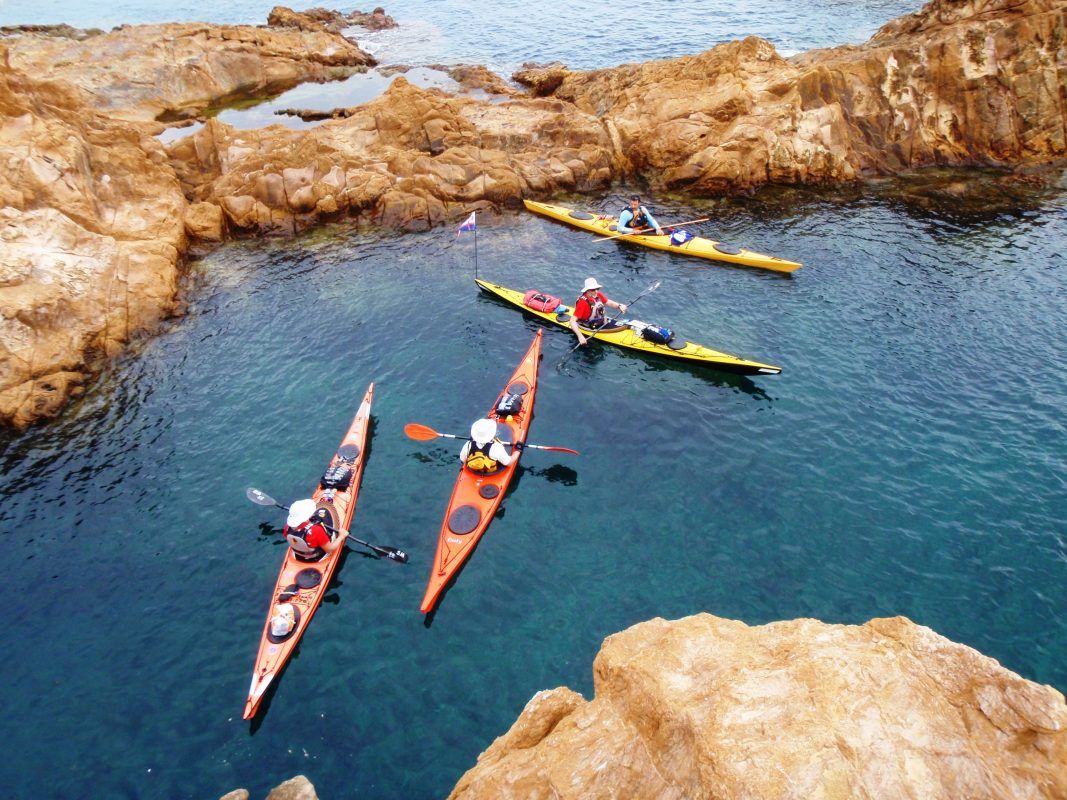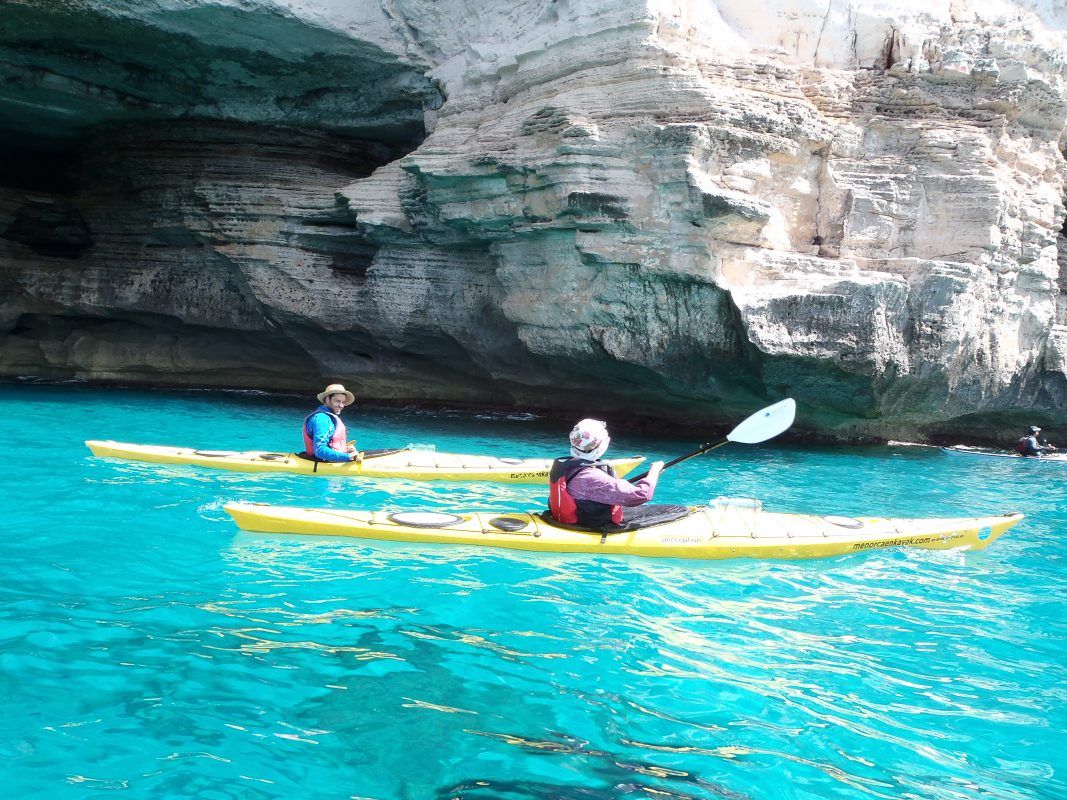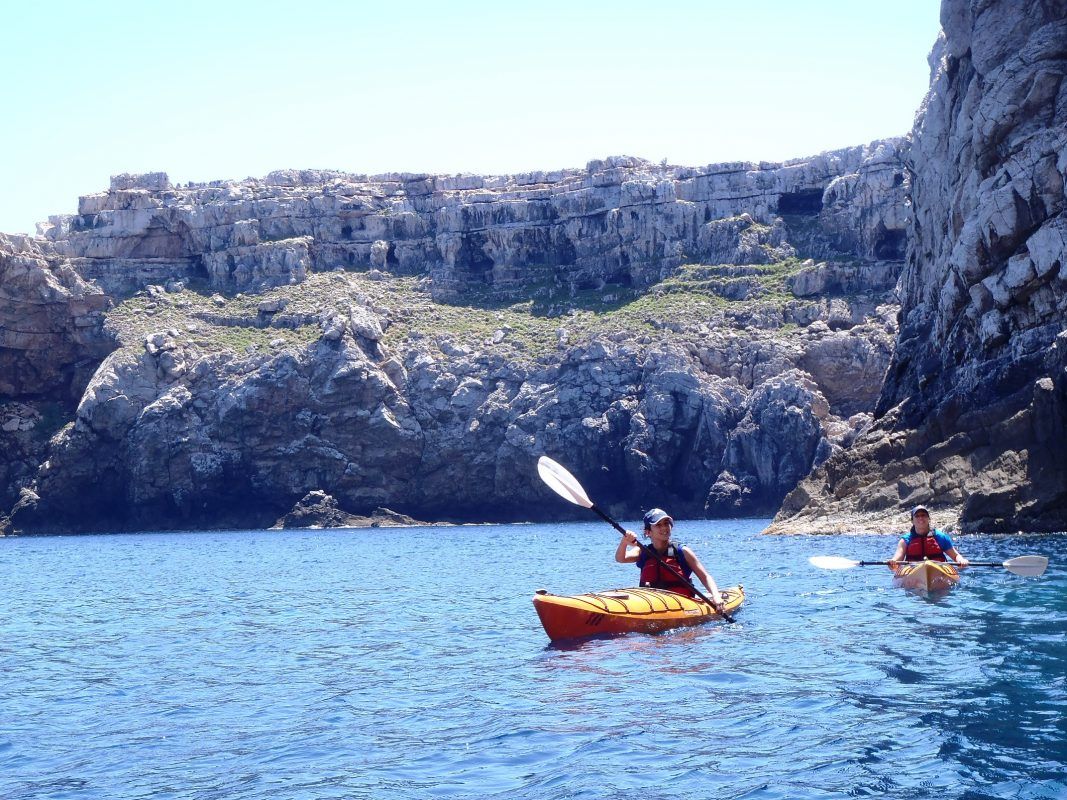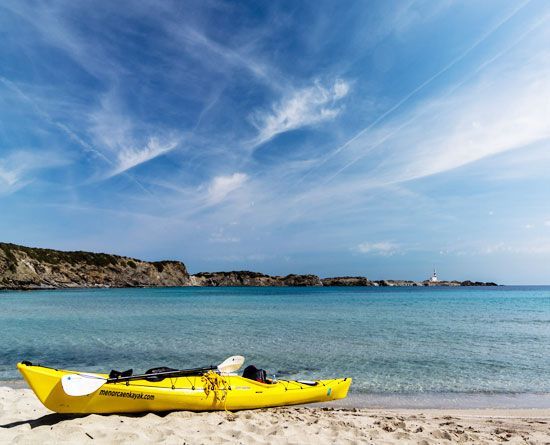 850€Price

8 days 7 nights Duration

DATES 2024
May:
Saturday 25 to Saturday 01 June
June:
Saturday 15 to Saturday 22
Saturday 29 to Saturday 06 July
July:
Saturday 13 to Saturday 20
August:
Saturday 03 to Saturday 10
Saturday 17 to Saturday 24
September:
Saturday 14 to Saturday 21
October:
Saturday 05 to Saturday 12

      ¿The dates doesn't like you?
Contact us and we plan your custom adventure