Introduction to stand up paddle course
Learn basic techniques needed for going out paddling safely and efficiently
Learn basic techniques needed for going out paddling safely and efficiently.
It is a course designed and directed to all those who want to start sailing with sea kayak in calm water conditions. With this course we will learn the basic techniques to achieve an efficient paddling and keep us in balance.
What we learn:
The different types of SUP.
The parts of a SUP and navigating equipment.
Knowing how to regulate the paddle and correct paddling position.
Getting in and out of a kayak from a beach or a jetty.
Maintain stability.
Maintain the desired course.
Make turns.


Prices:
30 €: price per person / group of 2 or more people.

Dates and times:
Consult us.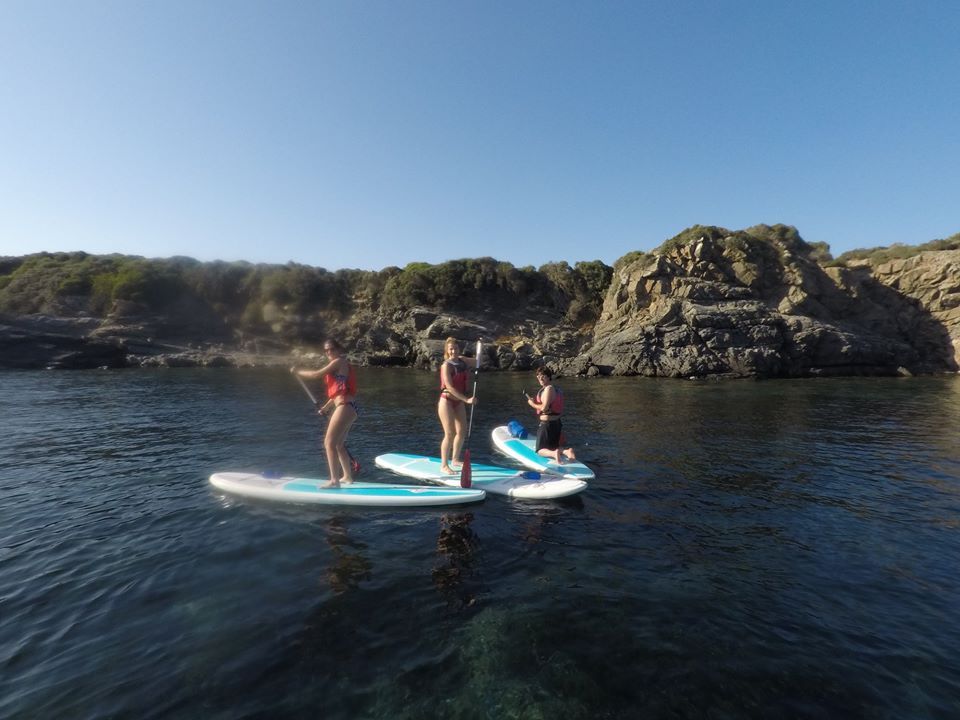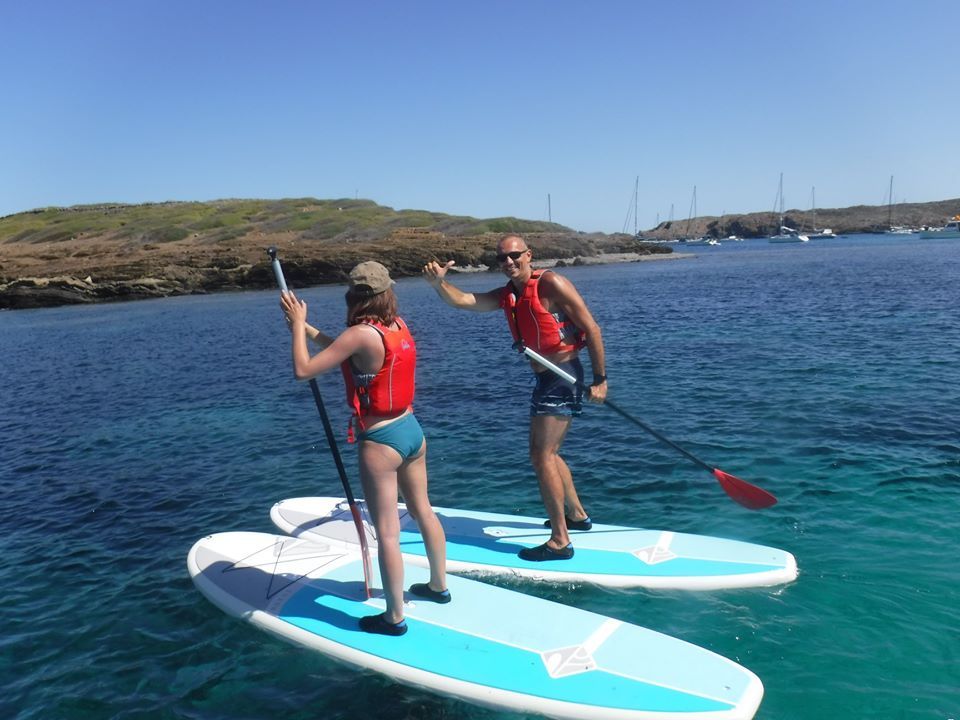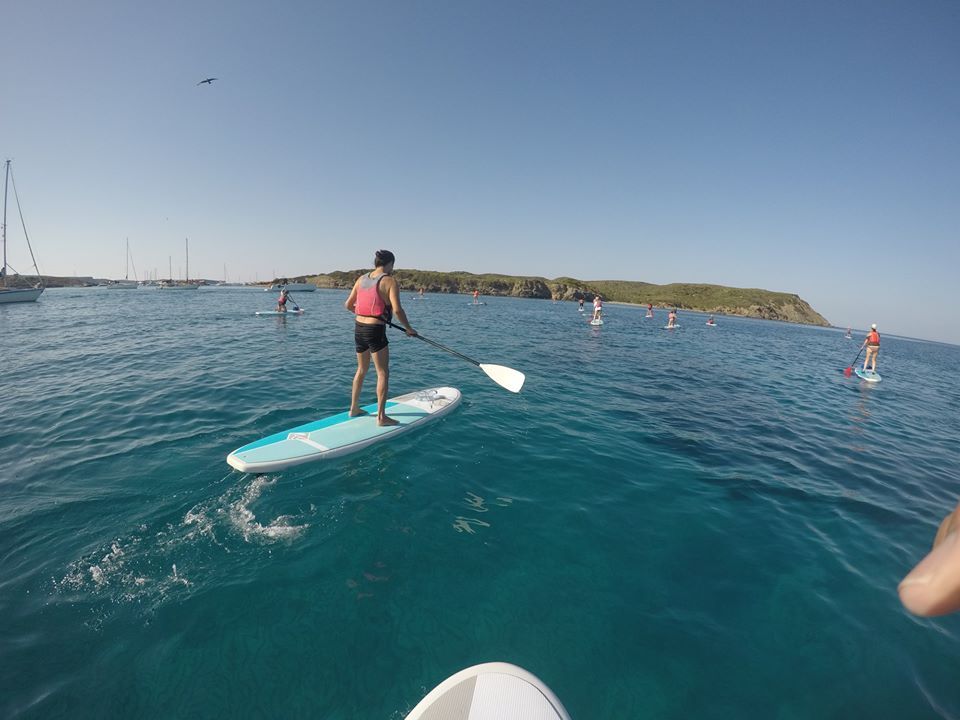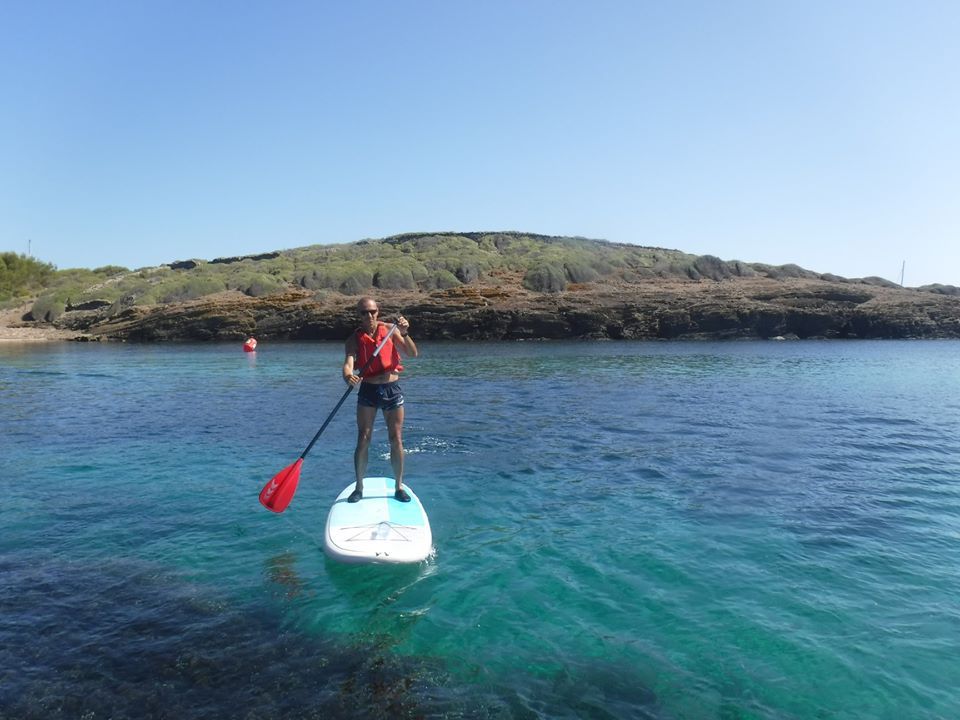 30€ / personPrice

1:30 HoursDuration

Booking in advance required.

Please arrive 20 minutes before the start of the activity.


Number of people:
5 maximum, 2 minimum.

Meeting point:
Es Grau (Maó)
C. Tramuntana 9.

Los precios incluyen:
Instructor-guide.




Insurance.




Material: 

Specific equipment: SUP board, life jacket and paddle.
I need to know
Minimum age: 12 years (minors to be accompanied by an adult).
Booking in advance required.
Please arrive 20 minutes before the start of the activity.
No previous SUP experience necessary.
You must be able to swim.
I need to take
Swimwear, synthetic or lycra t-shirt for navigating, hat, sunglasses, cord for sunglasses so as not to lose them, footwear (water shoes or footwear that can get wet), sun cream, water, towel and a change of clothes.